RunLog is not just for running.
RunLog can be easily customized for Triathletes or Adventure Racers!
Calendar can be configured to show multiple sports in different colors.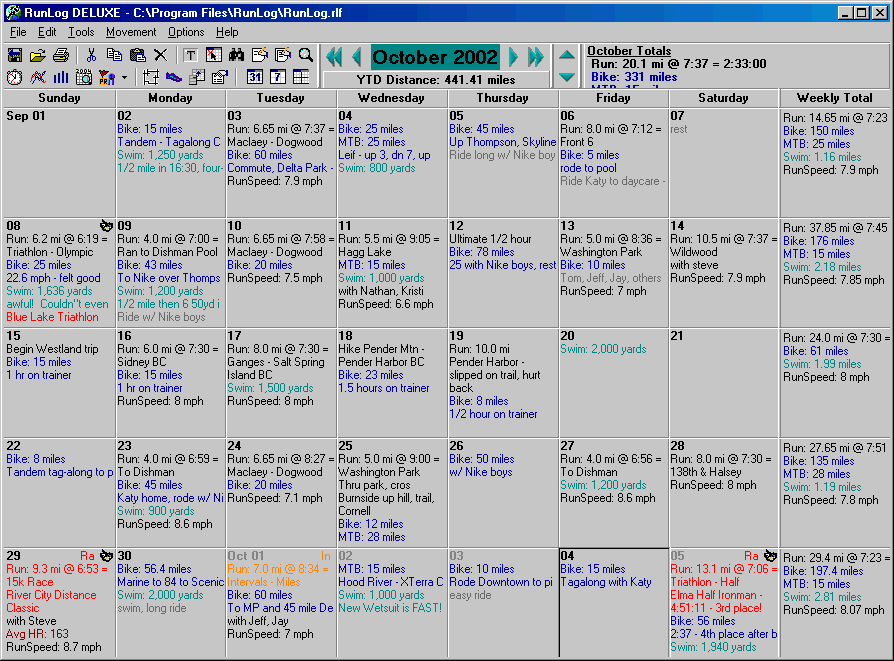 Wizard easily steps you through setting up RunLog.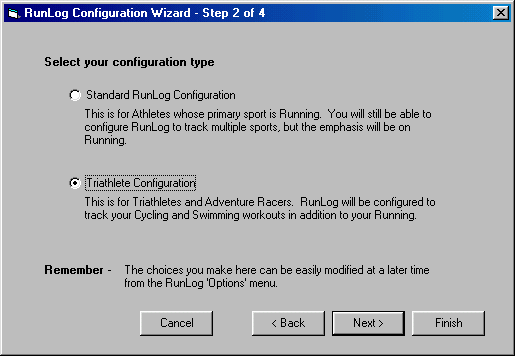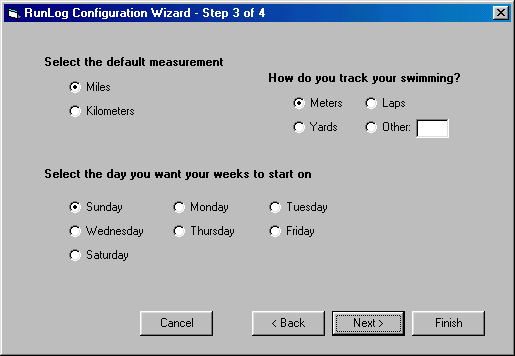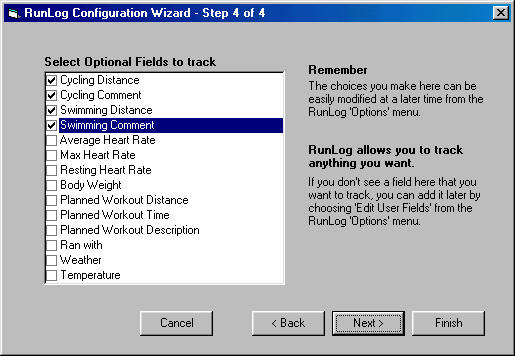 Log Entry window shows all the sports you define.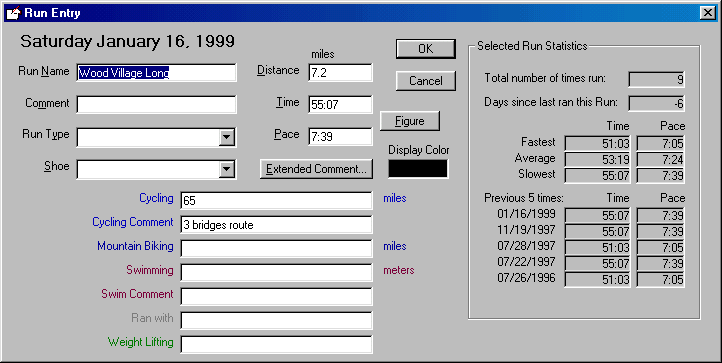 You can even graph your multiple sports.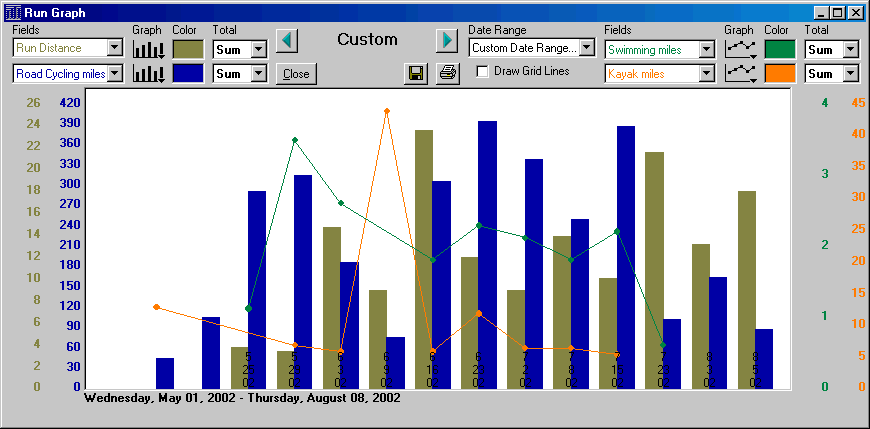 Here's how easy it is to configure RunLog to use multiple sports.